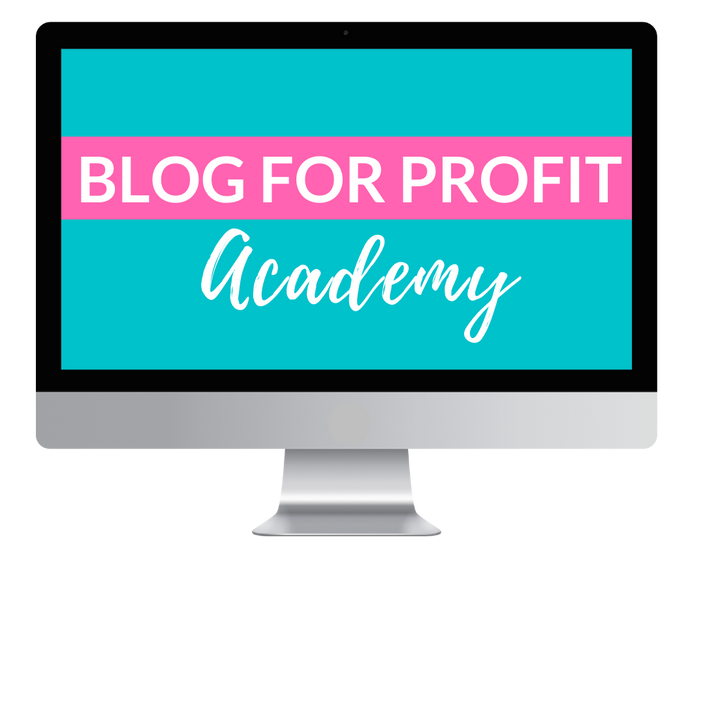 Blog For Profit Academy.
Learn How To Start, Grow and Turn A Blog Into A Profitable Money-Making Business
Enroll in Course
Disclaimer
Please keep in mind that since this is a live course that ALL SALES are FINAL when you sign up for the course. There are no refunds because of the nature of this live course. By signing up and purchasing this course you acknowledge that you understand and accept this.
I have used care in preparing the information provided to you but this live course and my program materials are being provided as self-help tools for your own use and for informational and educational purposes only.
There are many factors that influence results so no guarantees can be made as to the income results you will experience by signing up and being a student in this course. There is no guarantee that you will make any money from the information and teachings in this course. While the techniques in this course have helped me gain great results, the results that you gain will be determined by a lot of factors such as education, experience, and level of effort which I have no control of.
You agree that as your instructor of Blog For Profit Academy I am not responsible for your physical, mental, emotional, and spiritual health, nor for your financial earnings or losses, nor for any other person or business results or outcomes that you may experience through this live course. Nothing related to this program is intended to be considered medical mental health, legal, financial, religious advice in any way. By accessing our content and signing up for this live course you agree that you're also consenting to this full earning Disclaimer.
Intellectual Property Rights: Company retains all ownership and intellectual property rights to the Program content and materials that may be provided to the student, including all copyrights and trademarks belonging to Company. The Program content and materials being provided to Student are for Student's INDIVIDUAL use only and with a single-user license, which means that Student is not allowed or authorized to share, copy, sell, post, distribute, reproduce, duplicate, trade, resell, exploit, or otherwise disseminate any portion of the Program or Program materials electronically or otherwise, for business or commercial use, or in any other way that earns Student revenue without Latasha Peterson of Arts and Budgets, LLC prior written consent.
You also acknowledge that since this is a live course there are NO refunds after making your purchase and signing up for the course.
You also acknowledge if you choose the 2 payment plan option you are responsible to pay the reminding balance of $298 in July of 2022 on the same date that you purchase the course today.
By signing up and purchasing the course you acknowledge that they have read, understand, agree to, and accept all the terms of this agreement.