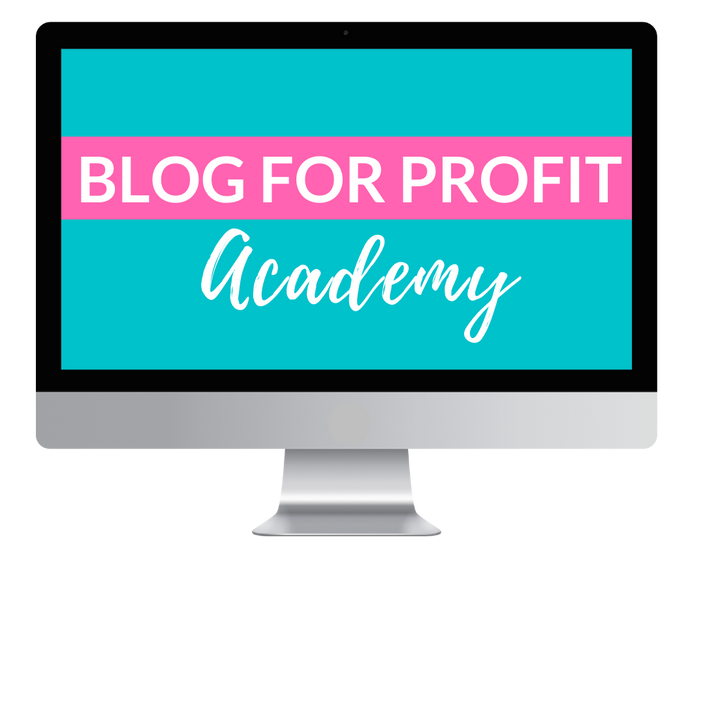 Blog For Profit Academy
Learn How To Start, Grow and Turn A Blog Into A Profitable Money-Making Business at your own pace
Enroll in Course
Learn The Keys Steps To Start A Blog and Make Money From Home
Are you ready to launch your blog and start making money online?

Have you thought about starting a blog but are not sure how to get started?
or do you already have a blog but are not sure how to monetize or generate traffic to it?
I know how you feel because I have been in the same place before and you are not alone.
When I first started my blog I didn't have a road map of how to figure everything out but I wished I did. It would have saved me months of trying things that just didn't work.
After years of learning, I figured out a strategy that has been able to turn my blog into a full-time profitable business that allows me to work from home with my children and pay off a massive amount of debt quickly.

My blog side hustle story has been featured in Business Insider, CNBC +ACORN, and Black Enterprise on how I turned my blog into a profitable business that currently earns over $8k per month. With my blog, I have been able to create multiple income streams and work from anywhere!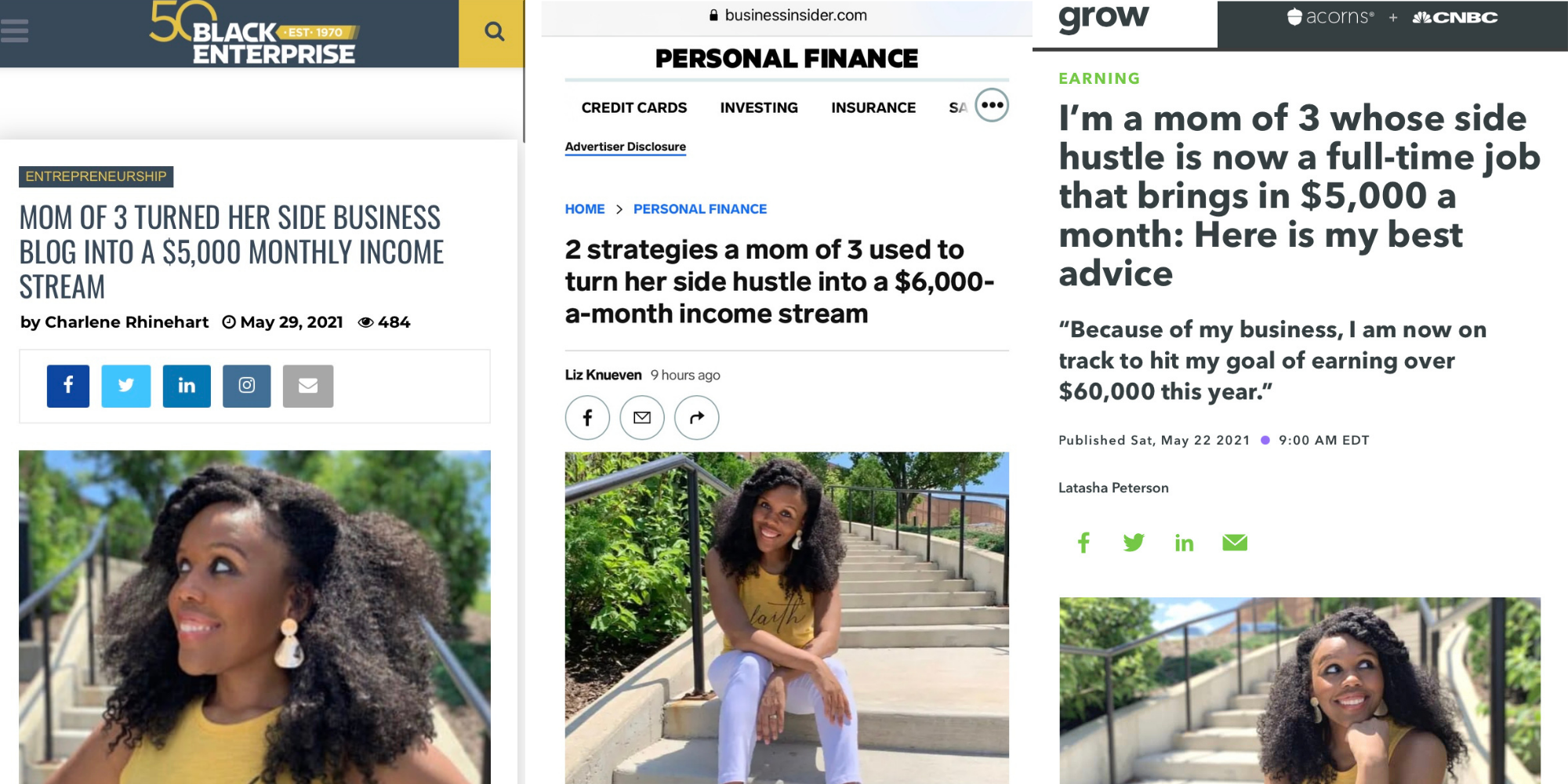 What if I told you you can use your skills and talents and create a blog that can help you achieve financial freedom and work from home?
Sounds like a dream?
Well, what if I told you, you can ACTUALLY achieve this!
Does any of this sound familiar?
Creativity shut down. You're currently at a 9- 5 job that doesn't encourage your creativity, but instead mentally and physically drains you.
Researching with little to no results! You've spent countless hours researching how to generate traffic to a blog and still don't have the results you want.
Hustling day in and day out. You've spent countless hours trying tactics such as writing 3+ blog posts a week, guest posting, and commenting on other blogger's blogs, but still have little to no success with growing your audience or reach.
No online strategy. You're not completely sure how to create an effective online strategy that can skyrocket your content online.

Getting burnt out. You feel overwhelmed trying to figure out all the factors that go into starting and growing a blog and have completely burn yourself out.
If any of those factors sound like you,
You're in the RIGHT PLACE!
I have been there before and I know the struggle.
That's why I am super passionate about helping early-stage bloggers learn the key foundations to growing, and monetizing a blog. When I first started my blog I wish I had a course like this!

I remember the days of feeling overwhelmed in the beginning stages but after implementing a solid business strategy I currently get over 100,000 page views every month.
THE BLOG TO PROFIT ACADEMY
The Blog To Profit Academy is an all-in-one LIVE course that teaches new bloggers how to turn their blogs into profitable businesses by learning the steps it takes to grow and monetize their content.
This is the same system I used to grow my monthly page views from 20,000 to over 140,000+ monthly page views in 3 months.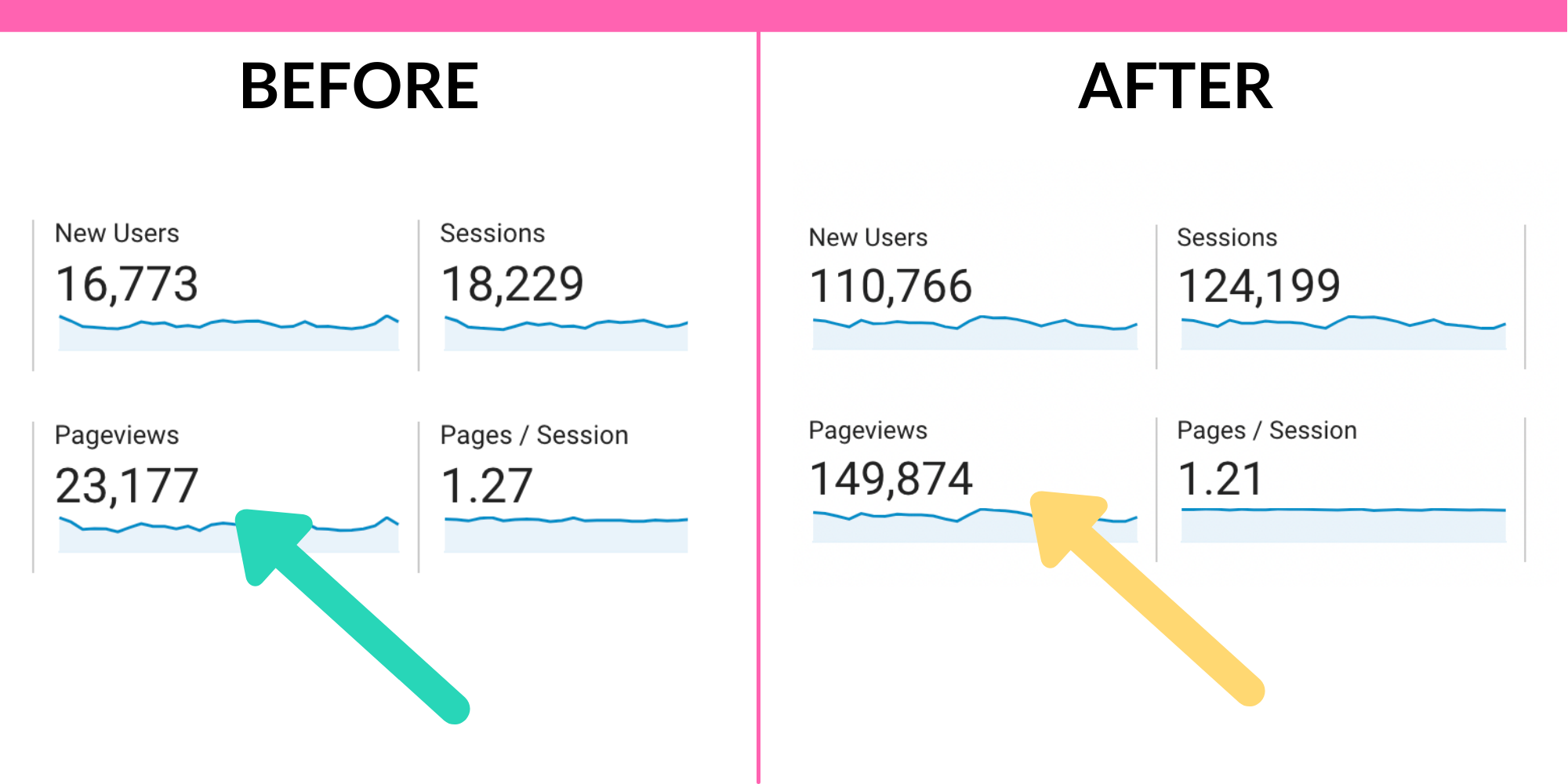 It's also the same strategy I use to create multiple streams of income streams with my blog and that now earns over $8k every month.

GET READY TO TURN FOLLOWERS INTO #CLIENTS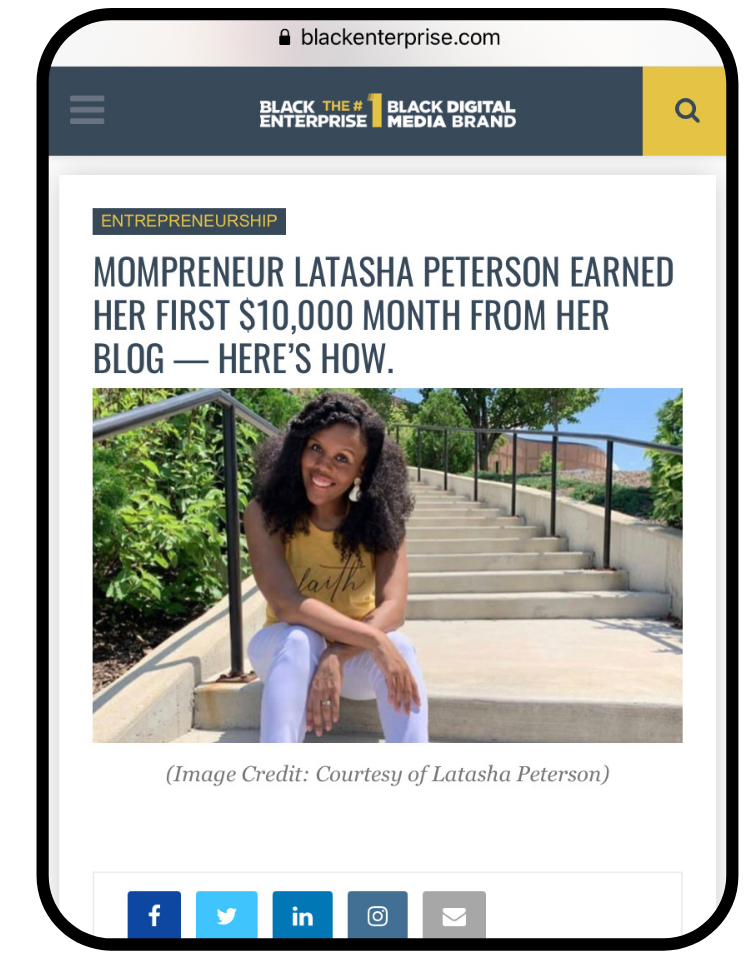 Hey, Side Hustler!
I get it! You are in the early stages of growing your blog and super excited about getting your genius out there to the world, right?
…But currently, you are not sure how to take things to the next level with your blog, right?
Trust me; I know how you feel because I felt the same way when I started. I didn't have a road map on how to earn my first $1k with my blog, and it took much longer to learn about the many ways bloggers can monetize their blogs.
Did you know that many parts go into turning a blog into a successful career and many ways you can monetize your blog?
That's why I created the Blog For Profit Academy to help new bloggers turn their blogs into profitable businesses.
After years of learning how to create a solid blogging strategy, I have created 10 income streams and earn money passively each month.

I recently earned over $6k from ad revenue in one month alone from my blog.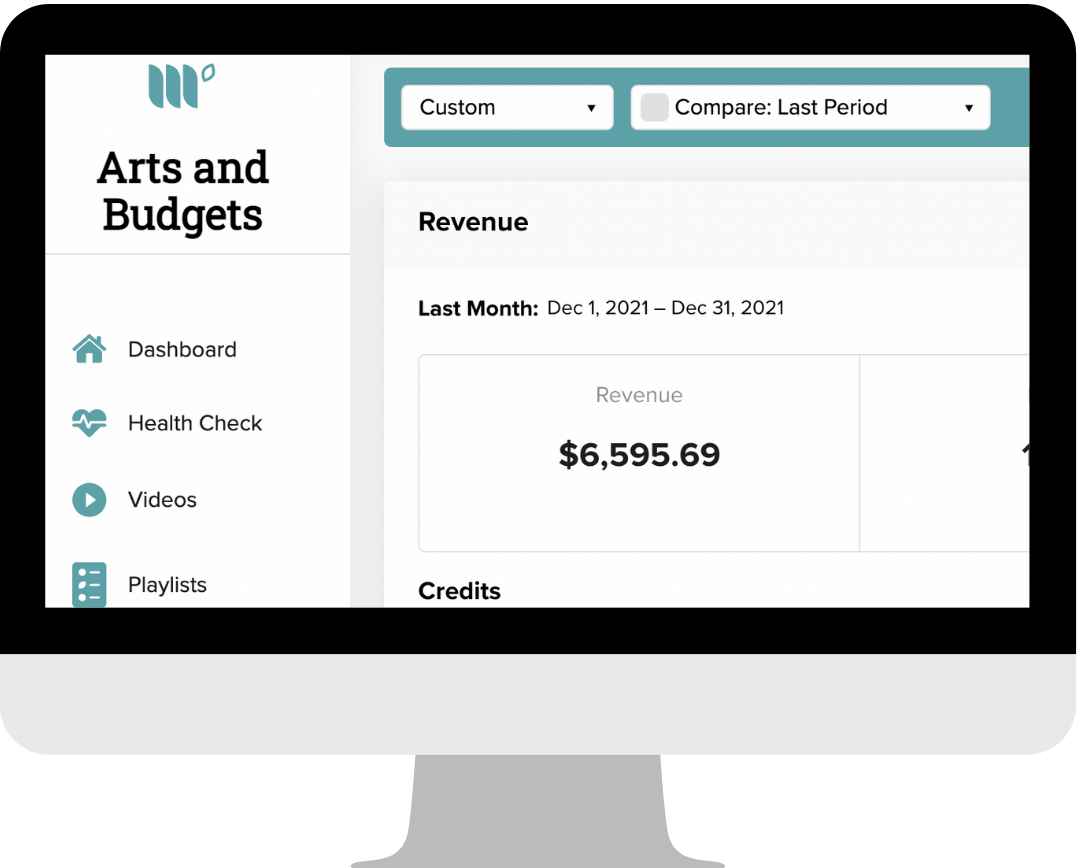 CREATE FINANCIAL FREEDOM AND WORK FROM ANYWHERE!
WHAT IF I TOLD YOU THAT YOU CAN...
Get your blog up quickly without trying to figure it out all yourself.
Rapidly grow your blog with targeted followers that love your content.
Build authority in your niche and create a strong online presence that attracts the right audience and turns them into loyal subscribers right from the start.
Start generating income from your blog and create multiple streams of income doing what you love.
Get clear on the next steps to take to turn your blog into a business without feeling overwhelmed.
Get clear direction on what to focus on when starting a blog such as creating high-quality content, keyword research, branding and much more.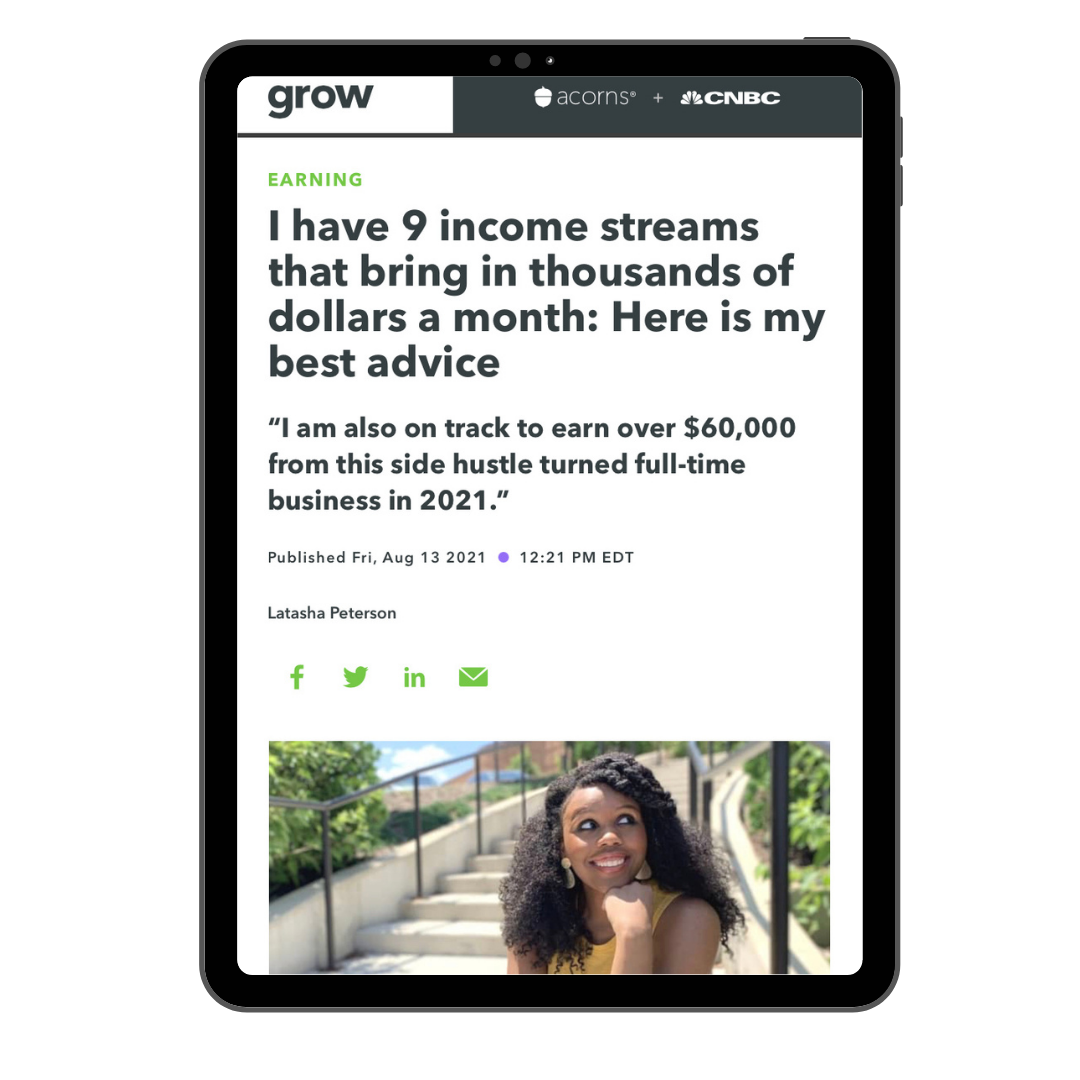 WHAT REAL STUDENTS ARE SAYING ABOUT THE COURSE...

"I took away a wealth of information!
Latasha's program has given me the knowledge and confidence I need to take the next steps.
I had a lot of questions to pose to her and she answered all my emails in a timely manner and was professional, kind, and helpful.
Finally, she offers a 1:1 video coaching call to her students to answer any further questions. You really can't get this type of service with any other class.
If you're a newbie trying to grow your business with social media or currently have an online business that needs a little push to take it to the next level, you should definitely check out the program!"

- Kathleen NG-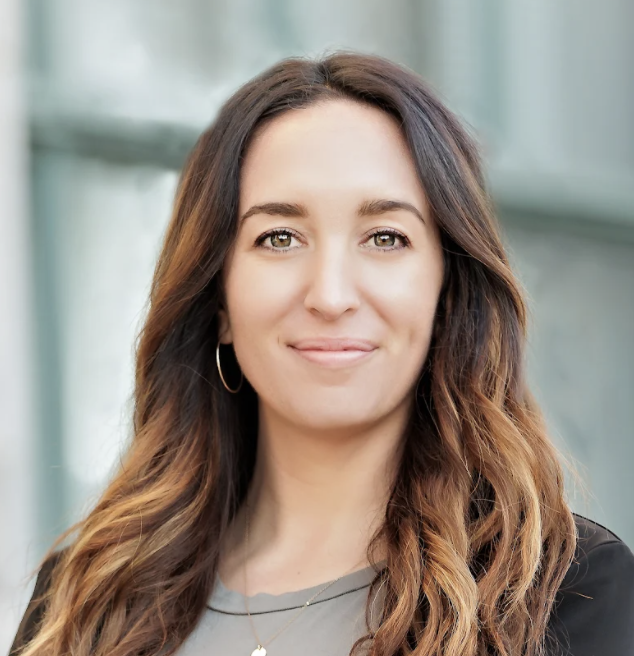 Blog For Profit Academy was excellent! So much value jammed packed into it! Every bit of info was useful and helpful. The step-by-step video tutorials on setting up a blog from scratch were excellent.
She also covered how to monetize your blog, which was super helpful. And I had no idea Pinterest is such a handy tool to drive traffic to your website.
Additionally, the SEO lessons were also beneficial. Before this course, I knew barely anything of SEO and was intimidated by it, but I feel much more confident with SEO now.

Plus, Latasha has such a wonderful and warm personality. I highly recommend this course to anyone who needs help starting and growing a blog.
Melissa Lindbloom- Ofthewildandmoon.com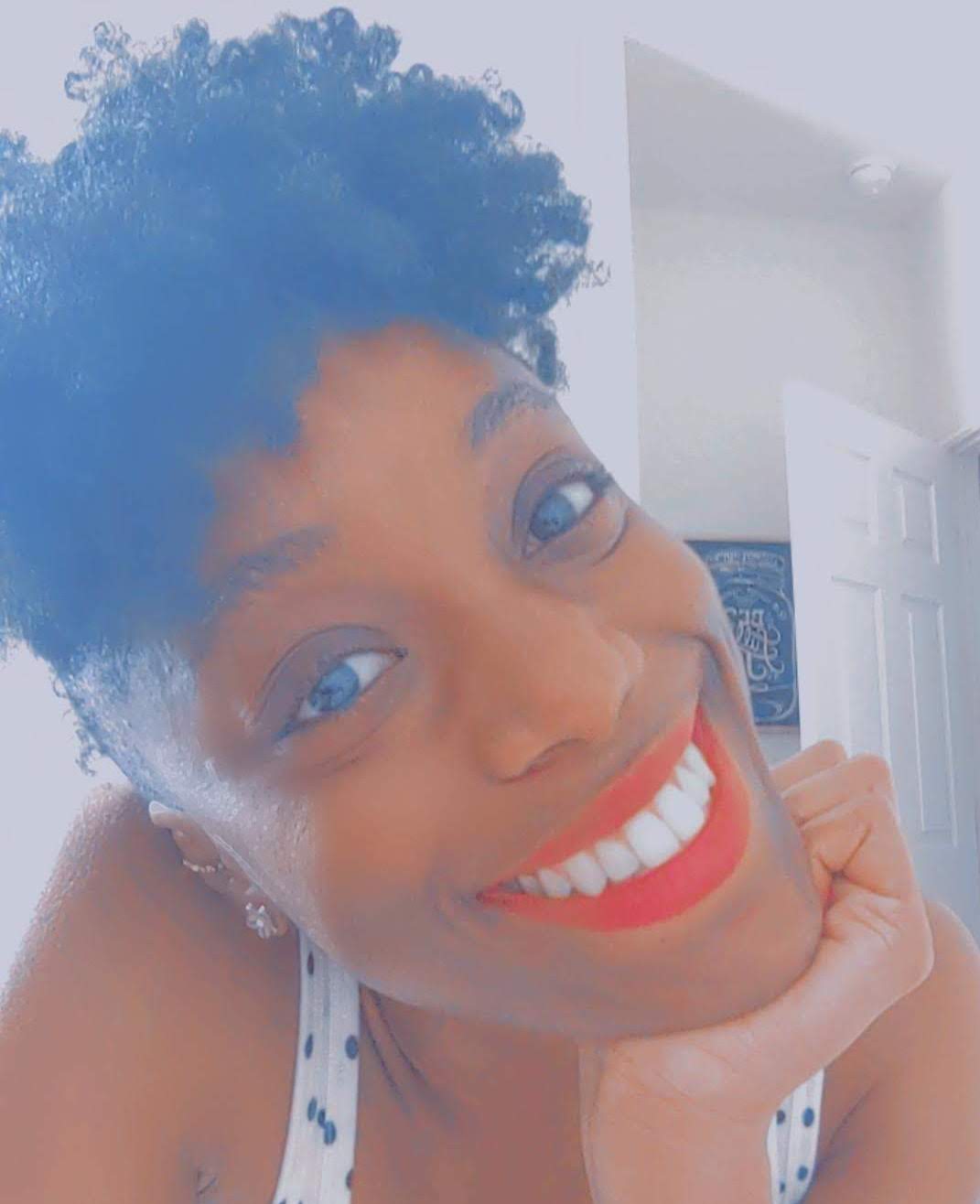 I received so much information and I am still mentally file-foldering the gems shared in the Blog For Profit Academy.
I'm most excited about implementing the strategies shared about blog outlining and keyword research to best attract my intended readers to my content.
I thrive best in an environment built on pre-planning and clear goal-setting, and the Blog for Profit program was so helpful in breaking huge goals and risks down into attainable to-do lists. It offered small steps toward the big leap of operating a blog. I'm very grateful!
Also, it was really beneficial to go through the program individually while having the opportunity to speak with Latasha during the live weekly coaching sessions. I gained greater insight, could hear from my cohort, and ask deeper questions for more understanding.
Having Latasha as a guide throughout the process made those overwhelmingly unknown things so much easier to digest.
Erica Henderson @DancingCurls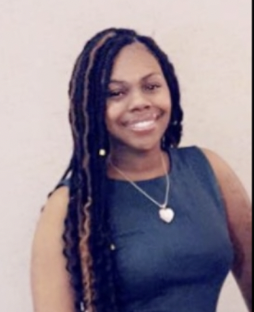 The Blog For Profit Academy was filled with so much information! I learned a lot about the legal standpoint of blogging that I would have never implanted before this course. Bringing on different guest experts to teach us more about specific topics was amazing and very helpful. This course is well worth the pay.
Marvina Rush @ReallyFeBlog
Your Instructor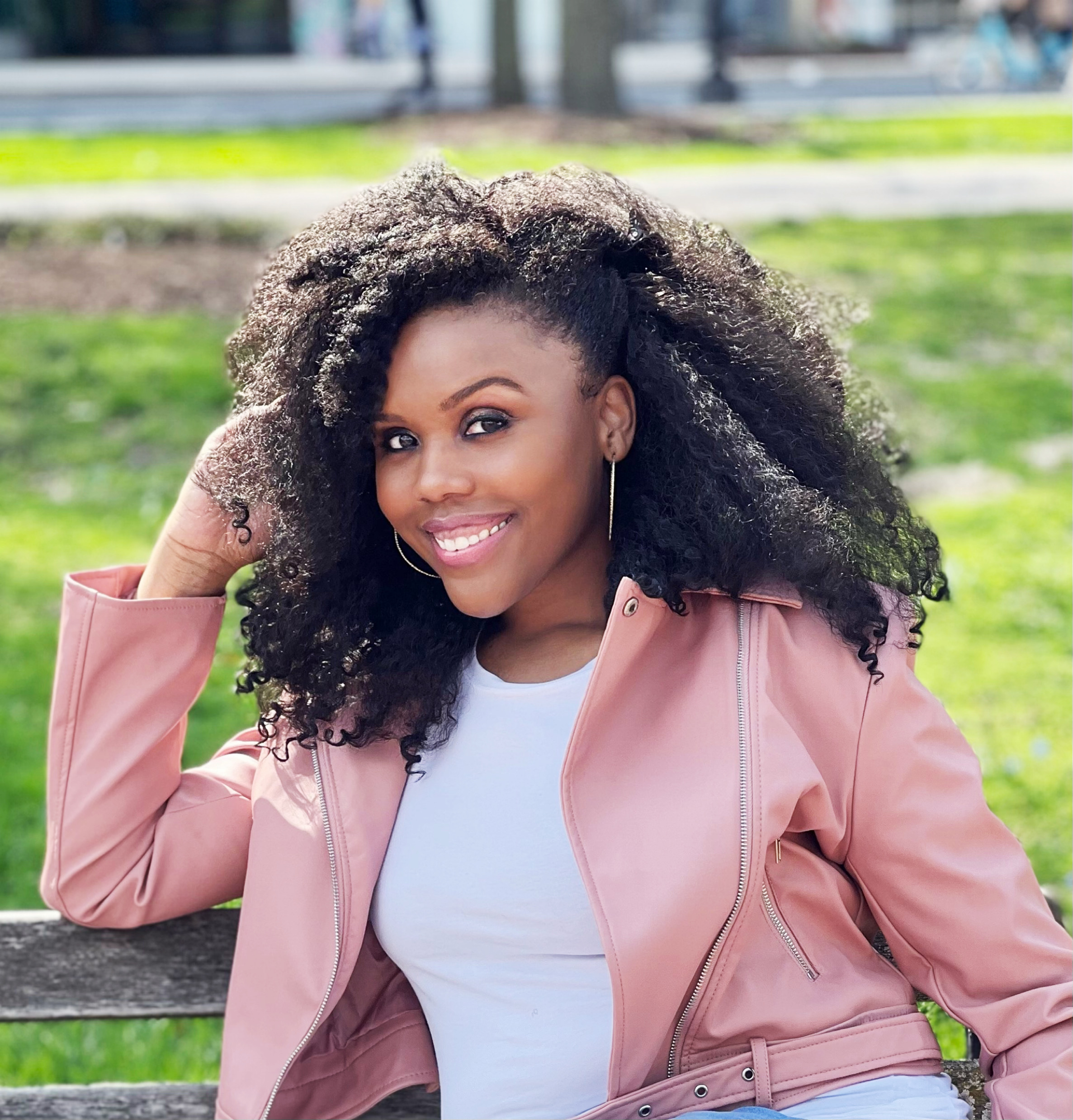 Hi, I am Latasha!
I am a Globally Recognized Side Hustle Coach, Wife, Mother of three, Blogging Expert, Speaker, and Founder of Arts and Budgets, LLC. I help ambitious side hustlers turn their side hustle into profitable careers and learn how to monetize their skills to create multiple income streams.


I have personally created 10 income streams and earn over $8k per month with my blog. I have been featured in CNBC, Black Enterprise,Business Insider
, Bankrate, Legal Zoom, Plutus Foundation, Smart Blogger, Tailwind and many more.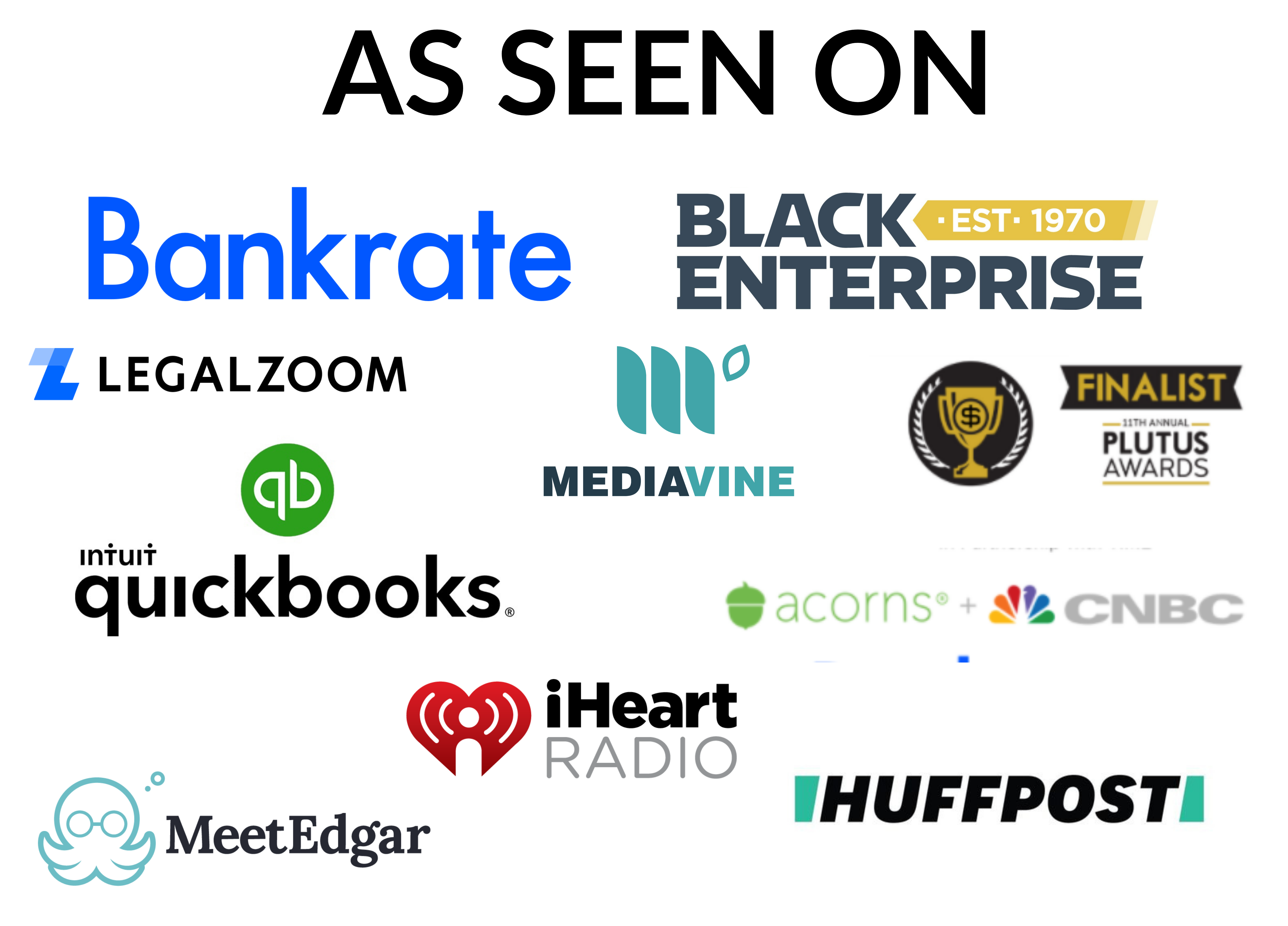 Here is a breakdown of the different modules we will cover each week.
Week 1: The Start-Up
We will cover all the things needed to start your blog in week one. In addition, the following lessons will be included in week one:
How To Pick A Profitable Niche

How To Pick A Blog Name

How To Register A Blog Name

How to Set Up Hosting With Siteground

How To Set up A Wordpress Website On Siteground

How To Set Up A Theme On Wordpress

How To Add Plug-ins To Wordpress

The Best Plug-ins For A Wordpress Blog


Blog Branding 101
Week 2: Blog Creation & SEO Content Strategy
We will cover blog creation and setting up SEO for your blog posts in week two. We will also focus on creating high-quality content that stands out and can rank in search engines. The following lessons will be included in week two:
How To Find Your Target Audience

Keyword Research For Blog Posts

How To Improve Domain Rating With Backlinks

How To Create High-Quality Blog Posts

How To Optimize A Blog Post For SEO

How To Use The Yoast SEO Plug-In

How To Guest Post To Boost Exposure

How To Hire Writers For Your Blog

3 Essential legal Pages Every Blog Needs with Kelli Jones, ESQ
Week 3: Email Marketing For Beginners
In week three, we will cover effective email marketing strategies to grow your email list on autopilot. The following lessons will be included in week three:
Email Marketing For Beginners

How To Set Up A Sales Funnel To Make Sales on Auto-Pilot

Email Marketing & Automation
Week 4: Effective Blog Traffic Strategies
We will focus on creating effective blog traffic strategies to help boost and grow your blog traffic rapidly during week four. The following lessons will be included in week four:
Social Media Set-Up

How To Set Up A Social Media Strategy

Pinterest 101: How To Drive Massive Traffic From Pinterest

Pinterest SEO For Beginners

How To Use Instagram To Grow A Blog

Week 5: Monetization & Generating Income
Week 5 will cover blog monetization strategies and focus on the key factors that go into monetizing a blog. We will also cover the different ways to monetize a blog effectively.
How To Make Money With Affiliate Marketing
How To Make Money With Ad Revenue
How To Make Money With Brands On Sponsored Posts
How To Make Money Selling Digital and Physical Products
How To Make Money Offering Coaching & Freelance Services With Your Blog
Taxes For Bloggers with Grant Doughtery, EA, MBA
Week 6: Best Tools and Resources & Blog Strategy
The last week of the academy will focus on the best tools and resources to help grow a blog and how to set up a blog strategy for success.
We will also cover some of my favorite money management tools to help manage finances with a blog.
Best Tools To Use For Bloggers

How To Safeguard Your Blog With Taylor Tieman, ESQ

Live Training: How To Set Up A Blogging Strategy For Success
Want Bonuses? We Got Them!
One 1:1 Private Zoom coaching call

(Value $297)
You will have the opportunity to have one 1:1 private coaching call with me via Zoom to ask any questions about your blog. Then, we will create a detailed plan of action to help take it to the next level of success.
How To Get Featured and Seen In The Media For Free (Value: $197)
Everyone has a story that sets them apart, so why not get your story featured in the media. Did you know that new media outlets and publications want to feature your story? This bonus lesson will cover the strategies I used to get my story seen in Business Insider, Black Enterprise, CNBC + ACORN, and more.
Pinterest Sales Funnel For Bloggers (Value $99)

The Pinterest sales funnel bonus lesson is geared to help bloggers create their first sale funnel using Pinterest. This training gives you all the resources & tools to get your first sales funnel up and running to make money from using Pinterest.
Blog For Profit Academy Workshop Vault: (Value $3199)
Video Training: Taxes For Bloggers W/ Grant Doughtery, EA, MBA
Video Training: The 3 Essential Legal Pages Every Blog Needs W/ Kelli Jones, Esq
Video Training: Trademarks For Bloggers W/ Taylor Tieman, Esq
Video Training: How To Set Up A Blog Brand That Stands Out W/ Jasmine Hunt of SheBold Stock
Legal Business 101 W/ Taylor Tieman, Esq
Lifetime Access To The Blog For Profit Course & All Updates (Value $4998)

The total course value is $8790, and you can get started TODAY for as low as $298 with the payment plan (2 payments of $298).
REAL TESTIMONIALS FROM STUDENTS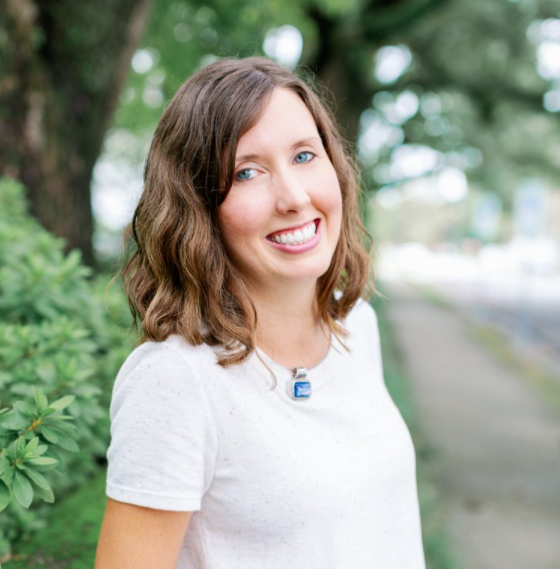 Before Blog For Profit Academy, I felt overwhelmed by how much there was to do with blogging, I appreciate the fact that Latasha broke it down into easy and manageable steps throughout the course. It's just what I needed to keep going! The course also helped me remember to strive for progress over perfection. I am finally checking things off my list and that feels great!
Additionally, the course is very detailed because Latasha goes into areas such as how to create a successful lead magnet for your blog. She helped me tie it all together.
Heather Davis- @Cents_With_Intent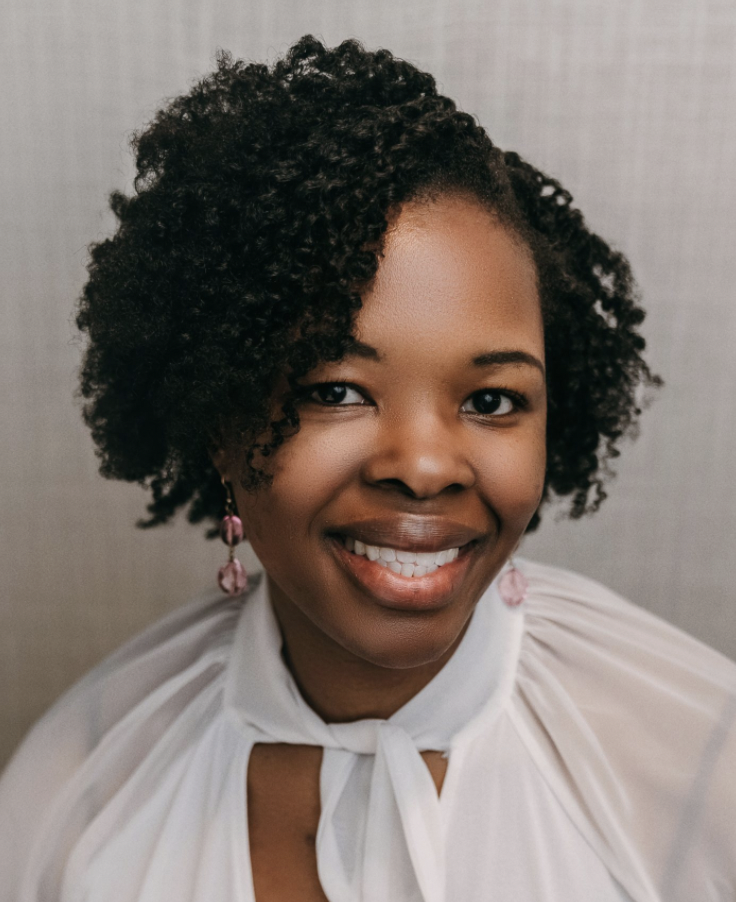 "Latasha is amazing! Before she became my Side Hustle Coach, I was mentally restless with how to really get started with my side hustle business. Through her coaching support, online instruction, patience, and valuable feedback I was able to TRULY niche down and hit the ground running with my vision."
Donna Sherrie, LLC- @Donnasherrie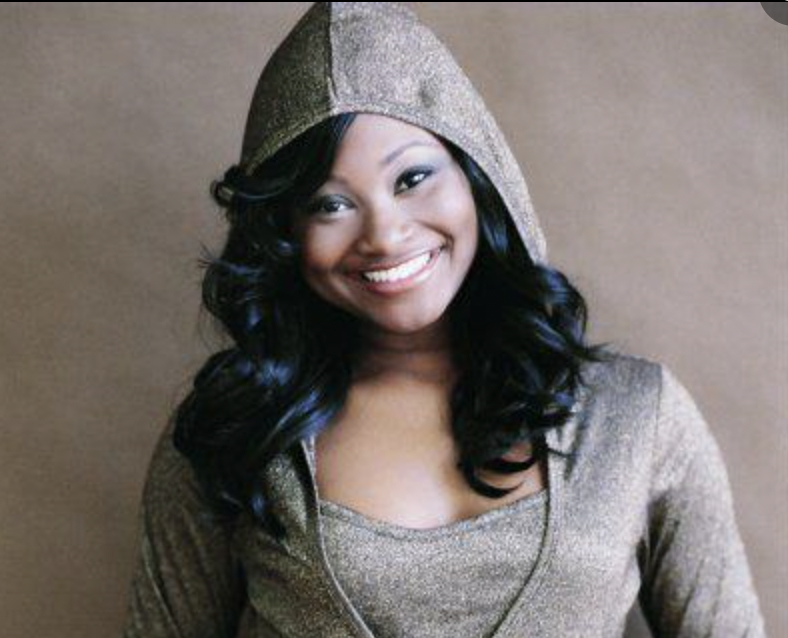 "The Blog For Profit course is very informative! Latasha gives the secret sauce and the recipe to take a blog to next level. She goes over all the strategies she used to turn her blog into a profitable business.
The course can be used in any industry! I felt like an expert at the end of the course. I highly recommend the course if you are looking to turn a blog into a business."
- Essence Keys, @essencekeys
Who Is The Blog For Profit Academy For?
Bloggers who are just starting or who have a basic level of experience with blogging and want to learn how to start, grow and monetize their blogs.
Beginner bloggers who want to learn how to grow their traffic and reach online.
Beginner bloggers who want to put in the work to take their blog to the next level of success.
Who Is The Blog For Profit Academy Not For?
People who want a get rich quick scheme. THIS IS NOT THAT. We will go over strategies to help get your blog to the next level, but it will be hard to see results if you don't put in the work throughout the lessons. While this course will give you information on how to make money from your blog, in order to see results, you have to take action.
People who are already experienced bloggers. If you are already making money from your blog and understand how to do keyword research, promote your content on social media for sales, this might not be the course for you. This course is geared toward bloggers who are just starting out with a basic understanding of blogging.
Individuals who don't want to put in the time and effort. While you can work at your own pace in the course, it will be very important to implement the strategies from each lesson to see results in this course. If you don't put in the work it will be hard to see any results.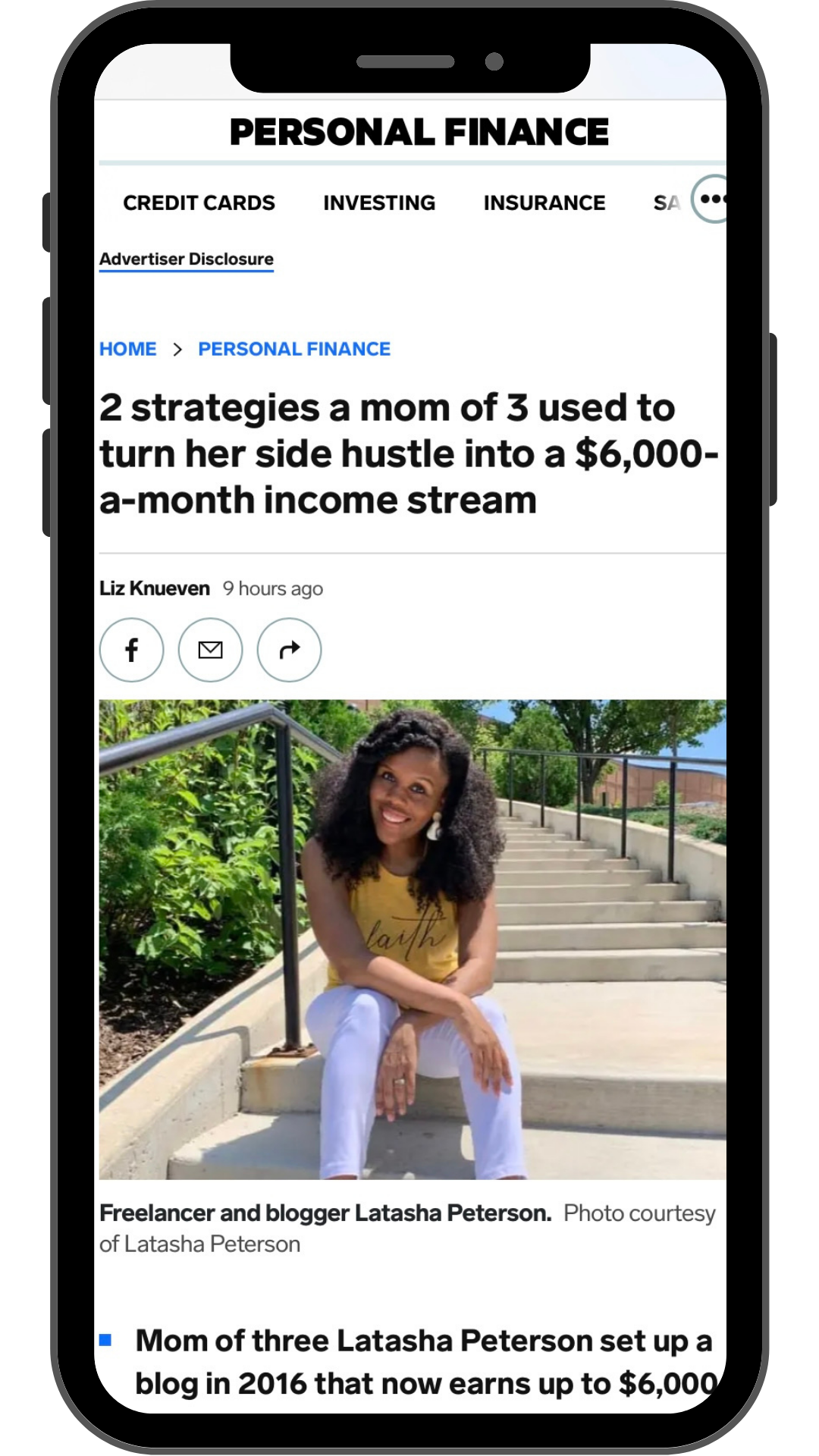 Frequently Asked Questions
When does the course start and finish?
This is a six-week live course that starts on March 14th, 2022 and ends on April 20th, 2022. Each Monday you will gain access to the weekly lessons and each Wednesday there will be a live coaching session covering each week's lesson. Keep in mind you will be able to go back to review the content at your own pace when the course ends and will have access to this course forever.
How long do I have access to the course?
How does lifetime access sound? After enrolling, you have unlimited access to this course for as long as you like - across any and all devices you own.
What about refunds?
We would never want you unhappy but since this is a LIVE course we can't offer refunds once you sign up for the course. So please make sure you are ready to start, grow and monetize a blog and that this is the right step for you. If you are unhappy please contact
[email protected]
and with my team, we can come up with an option to make sure you get all the support you need.
What will happen If I can't attend the weekly live coaching session
No worries! If you can't attend one of the weekly live coaching sessions you will have access to it in your course module the next day.
What are the dates and times of the live coaching sessions?
For this cohort, this live coaching sessions will be every Wednesday at 6 pm CST. Here are the following dates for the live coaching sessions: Week 1: March 16th Week 2: March 23rd Week 3: March 30th Week 4: April 6th Week 5: April 13th Week 6: April 20th
I only have a domain name and hosting. Is this course a great fit for me?
Absolutely. The Blog For Profit Academy is great for new bloggers in the beginning stages of starting a blog. In week one, we will cover everything to get started, and we start at the beginning (getting a domain, signing up for hosting, etc.).
Do you cover how to use social media in the course.
In addition to Pinterest, I also cover how I use Instagram to grow my blog traffic and how to grow an Instagram page organically.  I also cover how I use Twitter to connect with publication reporters. Additionally, in the course, we will cover how to use Facebook groups to maximize your reach as a blogger.
Legal Disclaimer
Please keep in mind that since this is a live course that ALL SALES are FINAL when you sign up for the course. There are no refunds because of the nature of this live course. By signing up and purchasing this course you acknowledge that you understand and accept this.
I have used care in preparing the information provided to you but this live course and my program materials are being provided as self-help tools for your own use and for informational and educational purposes only.
There are many factors that influence results so no guarantees can be made as to the income results you will experience by signing up and being a student in this course. There is no guarantee that you will make any money from the information and teachings in this course. While the techniques in this course have helped me gain great results, the results that you gain will be determined by a lot of factors such as education, experience, and level of effort which I have no control of.
You agree that as your instructor of Blog For Profit Academy I am not responsible for your physical, mental, emotional, and spiritual health, nor for your financial earnings or losses, nor for any other person or business results or outcomes that you may experience through this live course. Nothing related to this program is intended to be considered medical mental health, legal, financial, religious advice in any way. By accessing our content and signing up for this live course you agree that you're also consenting to this full earning Disclaimer.
Intellectual Property Rights: Company retains all ownership and intellectual property rights to the Program content and materials that may be provided to the student, including all copyrights and trademarks belonging to Company. The Program content and materials being provided to Student are for Student's INDIVIDUAL use only and with a single-user license, which means that Student is not allowed or authorized to share, copy, sell, post, distribute, reproduce, duplicate, trade, resell, exploit, or otherwise disseminate any portion of the Program or Program materials electronically or otherwise, for business or commercial use, or in any other way that earns Student revenue without Latasha Peterson of Arts and Budgets, LLC prior written consent.
You also acknowledge that since this is a live course there are NO refunds after making your purchase and signing up for the course.
You also acknowledge if you choose the 2 payment plan option you are responsible to pay the reminding balance of $249 in March of 2022 on the same date that you purchase the course in April 2022.
By signing up and purchasing the course you acknowledge that they have read, understand, agree to, and accept all the terms of this agreement.